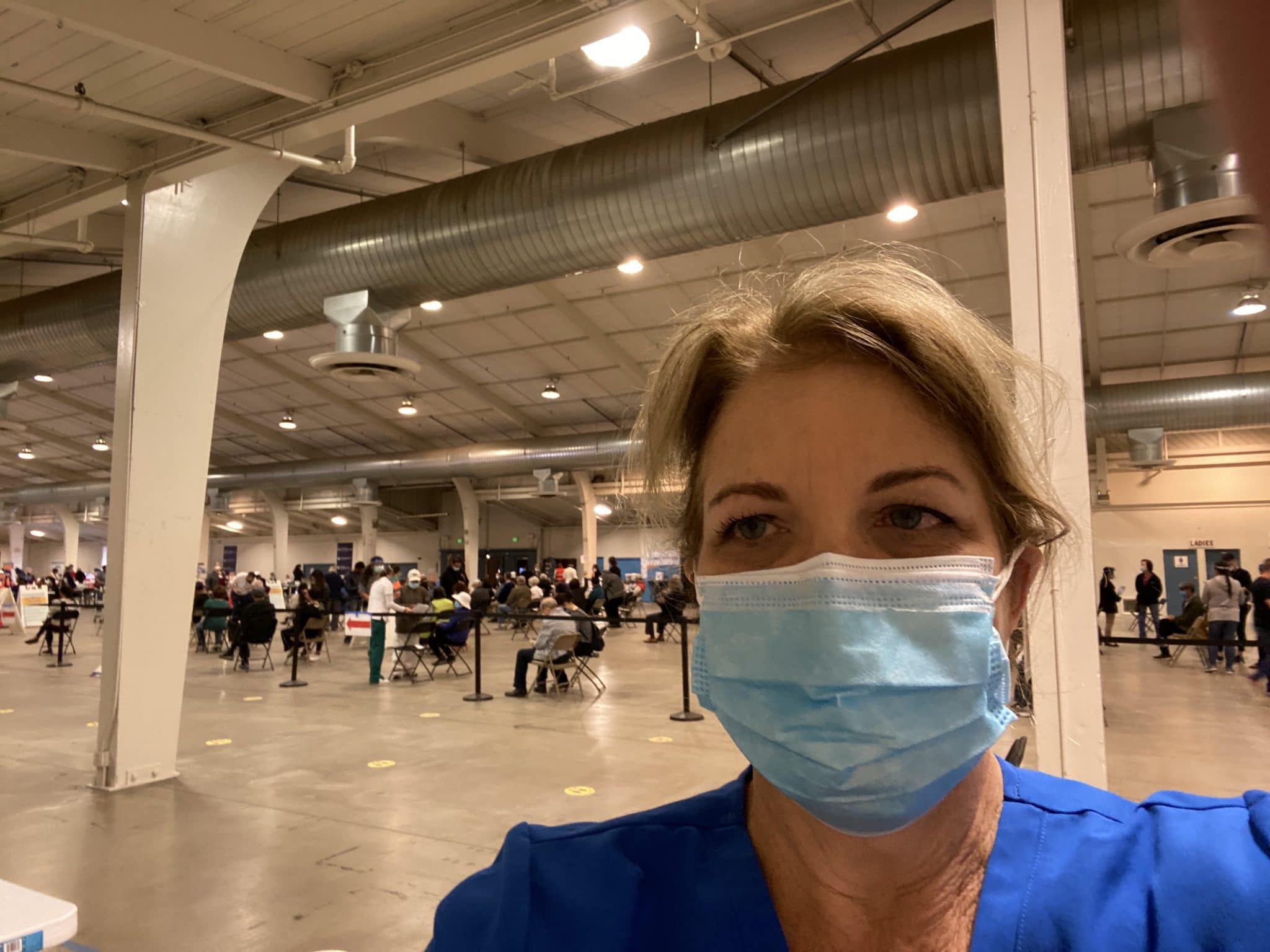 "Can my mother get the vaccine? She has a problem with her heart, is it safe?"
This was just one of the hundreds of questions I heard yesterday while volunteering at a large vaccine site in San Jose, California. 
I met so many wonderful people. There was the lovely woman in her 50's pushing a wheelchair with her frail mother covered up in a homemade blanket. The big, muscular policeman, who had COVID months ago and was ready to be vaccinated. A doctor, starting a new job, a teacher receiving chemo for cancer who was ready to get back into the classroom. There were thousands of people, each with a story, each of them lining up to receive a vaccine to help protect them and the people they love.
I was so encouraged because what I saw there was a room full of love. Yes, it was a lovely day and a lovely reminder of what we can do when we work together and take care of one another. From the family members, to the staff and the volunteers, the atmosphere was one of kindness, warmth and hope.
Because people had so many different kinds of questions, it was a graduate course on all things COVID virus and COVID vaccine-related.  What about someone on chemo? Yes, they need the vaccine. Can someone allergic to shellfish or nuts get the vaccine? Yes. And this was after hours of education, training, and orientation.  
And, as a former ICU nurse, I must say, I was impressed by the efficiencies and well-planned organization. All the details from the flow of people checking in, the signage and interpreters, having a pharmacy on-site to prepare the vaccines, separate areas for the disabled so they didn't have to wait or walk far, as well as the number of people who could be vaccinated by trained nurses at once, then the observation areas, the assistance in making the next appointment; Well, just to sum up, it was wonderful. 
Seeing this is encouraging and a good sign that we can get to vaccinating 1.5 million or more people every day here in the US.