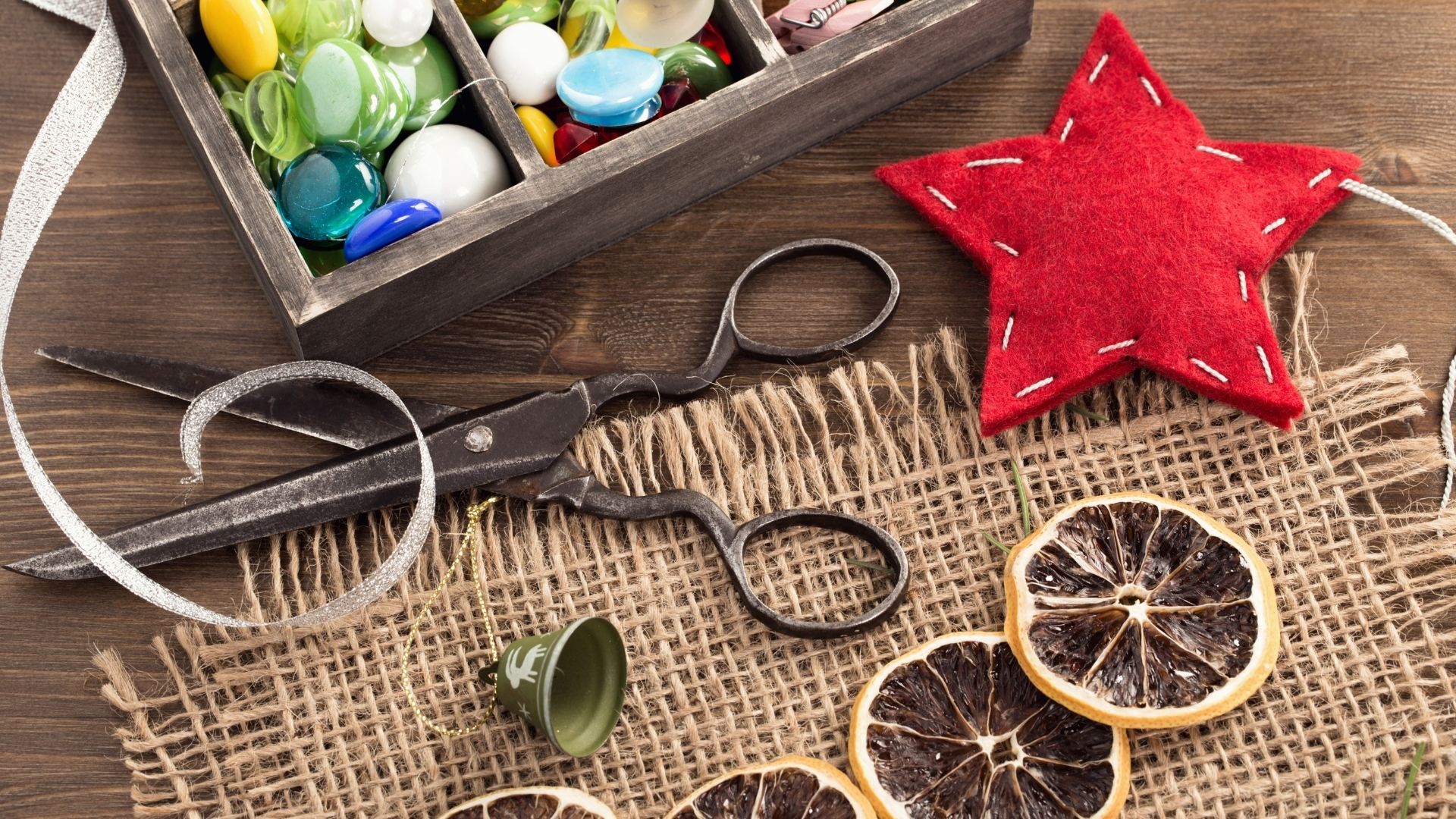 I was on California Live on NBC talking about ways to stay connected with family when you can't be together in person. I shared ideas for homemade gifts that are not only fun for you to make, but also special creations to send to a friend or family member.
I know that I have created a few extra pounds crafting the perfect pumpkin bread and pans of brownies. Today, let's talk about other types of crafting.
Interest in crafting has grown since more people are at home while we all try to protect one another from COVID-19. Hand crafting is excellent stress reduction therapy, improves focus, and calms anxiety–it's good for our mental health! The use of arts and crafts was widely recognized as valuable occupational therapy after both World Wars. Many veterans suffering from PTSD (then called shell-shock), found relief and wellness in hands-on crafts and building.
Finding Flow
Repetitive, skill building activities such as crocheting, weaving, knitting, ceramics, woodwork, and quilting, open the mind to what psychologist Mihaly Csikszentmihalyi dubbed the "Flow State." This is what runners and other athletes describe as the sensation of total calm focus, and a sense of the passage of time melting away. When we are practicing our craft at whatever level without interruption, we can feel an energizing balance between challenge and skill.
Crafting is also a great way for kids to learn problem solving while in the midst of creating something they like.
For the Holidays
This season we might not be able to pursue in-person shopping as much as we'd like, and our budgets might be limited. Plus, many of us have more time on our hands, so creating homemade gifts is a win/win. It's also something you can plan to do together online via video with a friend or relative.

Here's Some Ideas:

1. Quick Crochet Gifts

I knit and crochet, and this season, I'm using enormous needles to whip up blankets quickly. This site promises crochet for beginners with a list of free patterns.


2. Create a Treasure Box

Most craft stores have hinged wooden or cardboard boxes that you can paint and decorate yourself. Perfect to give to someone special. You can also assemble a variety of decorating supplies and send a DIY treasure box tailored to a child of any age.


3. Painted Rocks
Smooth river stones of all sizes make a great canvas for painting. Great gift for neighbors, kids, or anyone.
Try this:
https://rockpainting101.com
Or templates here:
https://depositphotos.com/vector-images/art-therapy.html


4. Paint a Birdhouse
Our winged friends need beautiful housing. Have a look here:
https://modpodgerocksblog.com/decorate-birdhouses/


5. Create a Photo Album
Through one of these services…
https://www.cnet.com/how-to/the-best-online-photo-book-services-of-2020/
6. Make Custom Soap
You can use fun shaped ice cube molds to pour your soap into. They pop out easily.
This will be an impressive gift, with the person's favorite scent in mind. Lemon? Rose? Lavender?
https://food52.com/blog/12919-how-to-make-soap-at-home-even-if-you-failed-chemistry
When my son was younger, we loved making soaps with plastic toys inside. It's super simple and only requires clear glycerin soap that you melt in the microwave. This is a fun craft to do with a child and makes bath time even more fun.
7. Cookie Decorating with Stencils
Also available at Michael's art stores
Video help here: https://www.youtube.com/watch?v=waRnx5Dux6M
And men out there – did you know that actors Ryan Gosling, John Glover, and Christopher Walken all love to knit?
Give it a try.
Send me photos of your creations.