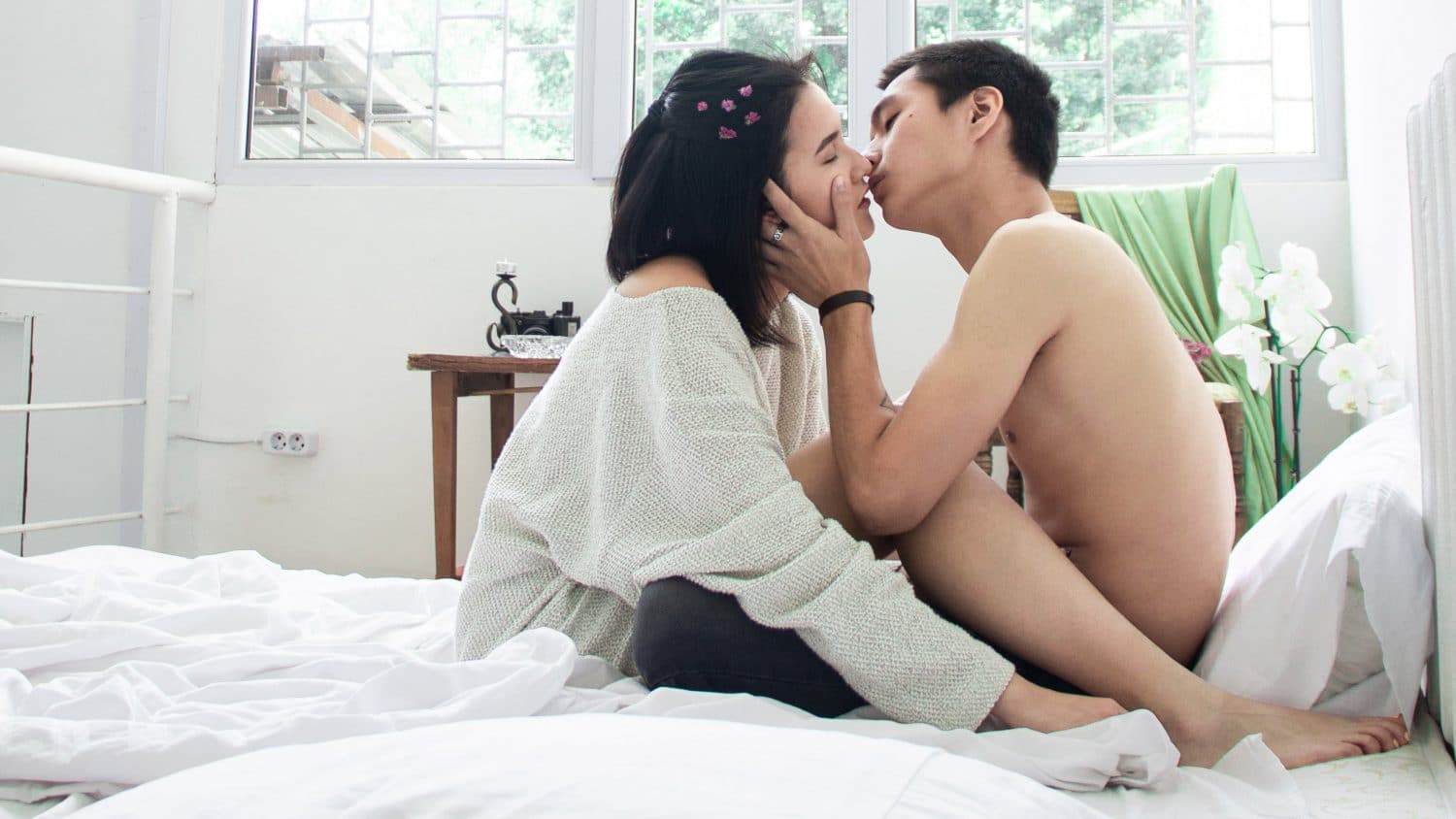 If you're asking this question, you're not alone. If you're under 30, about 1/3 of women use something slippery (lube or lubricant) to help everything glide and slide with sex. If you're in your 50's or beyond, it's more like 50- 75%.
Which lubricant is best? Well that depends. Most of the manufacturers of lube have several different varieties for any situation. Here's a chart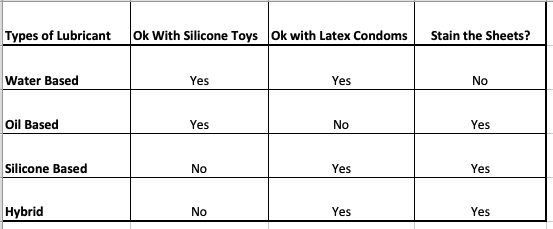 Here are some guidelines:
Water Based:
– These include Good Clean Love, KY, Sliquid, Aloe Cadabra, Sylk, Yes
– These can be used with any toy made out of anything
– Ok with all condoms
– Available in sugar-free flavors
– If you've used a water based lubricant and it's feeling a little dry, instead of applying more lubricant, you can use a little bit of water to rehydrate the lubricant. (hint- your saliva will also work)
– Won't stain the sheets and rinses off with water
Silicone Based:
– Includes KY, Astroglide, Pjur, Uberlube, Oceanus
– These should not be used with Sex toys made out of silicone
– Ok with all condoms
– These lubricants can be used if you're having sex in water because it won't rinse off.
– Will stain the sheets and washes off with soap and water
Hybrid:
– These have both water and silicone for the best of both worlds and include Sliquid organic silk, Turn On, KY Yours & Mine, Astroglide Spark
– Ok with condoms
– Will stain the sheets
– Best of both worlds and super slippery
Oil Based:
– Includes Olive, Coconut, Mineral and Baby Oils, Petroleum Jelly and body lotions.
– These should NOT be used with latex condoms or with latex sex toys. Ok to use with polyurethane condoms
– OK with sex toys, except those made with latex
– This will wash off easily with soap and water
– These can stain sheets
– If you're in contact with water, this will bead up
Final thoughts: Have fun and try different kinds to add more fun and prevent discomfort.
Disclosure: I have no relationships with any of the products or companies mentioned.